Do Peterson - Singer, Songwriter, Producer
Do (pronounced dew) Peterson left his successful career as a biostatistician to Do what he needed to Do. Music!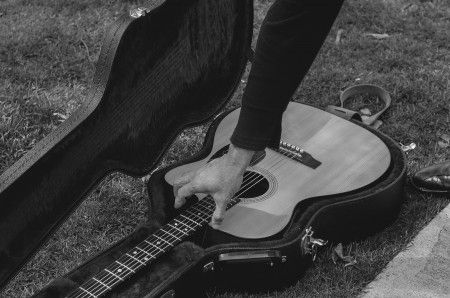 This Bronx-born self-proclaimed math nerd left Co-Op City in the 80's and took extended pit stops at MIT, Oberlin College and Detroit's Mosaic Youth Theatre.
He later established roots in Seattle and founded Science Groove in 2001. In 2014, after decades of office gigs and impromptu cubicle concerts, Do left the 9-to-5 life behind, proudly writing "singer-songwriter" as his profession on tax returns. In 2015, with sold-out concerts at Seattle venues under his belt and a growing following of fans, Do took his music career to a new level and released the studio album, "Simple Dance."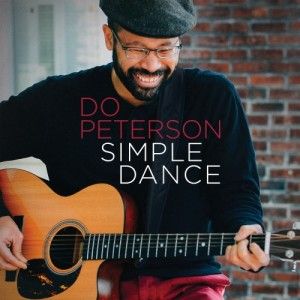 Photographs above taken by Gari Watkins
Now Do is Do-ing it all to great acclaim and in December 2017 has released a powerful and compelling 2nd studio album "Ideation" with Do Peterson Band (below l to r: Kirk Van Scoyoc, Zoe Bermet, Jeanne Morefield, Do Peterson).
Photographs below taken by Aaron Pfeiffer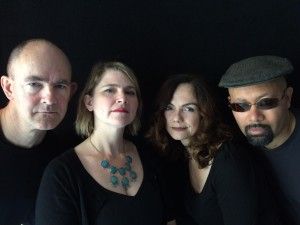 The songs of "Ideation" are about illuminating what is dark, mending what is broken, calming what is disturbed, loving what is hateful, making resilient what is fragile, and ultimately living with joy, purpose and perspective.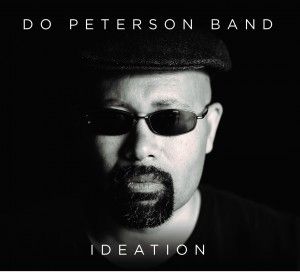 Do Peterson has just released an exciting third album, "Air," under the band name Soul Stretch, recorded from 2018 to 2020 outdoors and in homes.